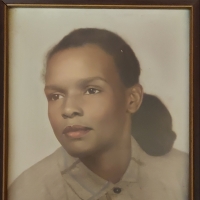 Sis. Christine Dobson
May 26, 2021
Homegoing Services for Mrs. Christine Dobson
Viewing and Funeral Service will be held at:
Alphonso West Mortuary
4409 Soutel Dr
Jacksonville, Florida 32208
904.766.9671
Viewing: Friday, May 28th @ 5-7 pm
Funeral: Saturday, May 29th @ 11am
Interment will be held at Restlawn Memorial Cemetery
2600 Ribault Scenic Dr. Jacksonville, FL 32208.
Services will also be streamed on "Facebook Live", just log in to Facebook & like "Alphonso West Mortuary" Facebook page.
Because of COVID 19 Restrictions, the service will be limited to family members only, and the family will not have a repass after the funeral service. Thank you in advance for understanding.
Back